Modern Warfare 3 Sets New Five-Day Entertainment Record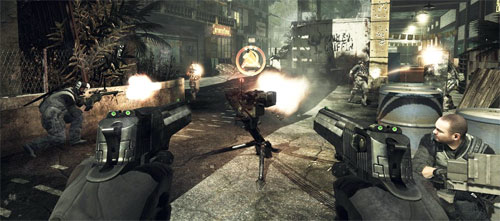 Activision has announced that Call of Duty: Modern Warfare 3 has grossed $775 million within its first five days on sale worldwide, topping Black Ops' $650 million debut. MW3 shattered theatrical box office, book and video game sales records. It's the best-selling video game launch of all time in the top-five USA shops: Amazon.com, Best Buy, GameStop, Target and Walmart."Life-to-date retail sales for the Call of Duty franchise have exceeded $6 billion worldwide, which makes Call of Duty one of the most valuable entertainment properties in the world. We expect continued sales momentum, as reviews and audience enthusiasm suggest that this is the best Call of Duty game that we have ever made."MW3's online component also posted new records. Microsoft announced that more than 7 million multiplayer hours were logged playing Modern Warfare 3 by the end of launch day, which is a 19% increase over last year's Call of Duty: Black Ops. The game also set a new record for concurrent players on Xbox LIVE with 3.3 million simultaneous users - in comparison, Black Ops had 2.6 million gamers playing the game on launch day.

Sony also announced that MW3 set a new record for the number of concurrent gamers playing a Call of Duty game on the PlayStation Network.