Call of Duty: Modern Warfare 3 Xbox 360 Bundle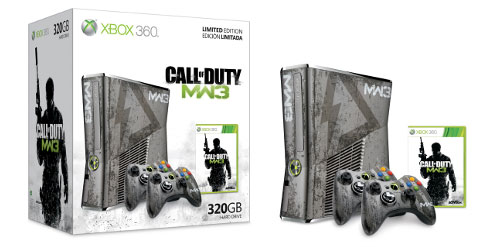 Activision and Microsoft have announced a limited edition MW3 themed 320GB Xbox 360 bundle. It will come with a copy of Modern Warfare 3, two MW3 themed controllers, one month Xbox Live Gold subscription, custom startup and disc loading sounds. The Modern Warfare 3 Xbox 360 bundle costs $399 and will launch on 8th of November.

The MW3 themed Xbox 360 controllers will be available separately for $60. There will also be a separate themed headset, which can be used either on the Xbox 360 console or as a Bluetooth headset.