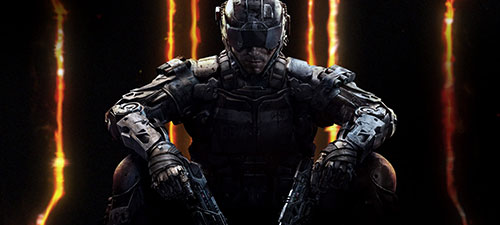 Call of Duty: Black Ops 3 is an upcoming FPS game developed by Treyarch and published by Activision. The game is a sequel to Black Ops 2 and will be released on Xbox 360, Xbox One, PS3, PS4 and PC on November 6, 2015.

Treyarch has completely overhauled the campaign, multiplayer and the Zombies mode of the bo3 game thanks to the new 3-year development cycle that was introduced last year. Zombies in BO3 will be its own game mode and has a new XP-based progression system that makes the bo3 zombies mode its "own experience" - as it's completely separated from the multiplayer gameplay.

Based on last year's Advanced Warfare, players can run on walls and boost jump across the terrain like never before. Weapons can be used while wall running, so all bo3 weapon stats have accommodated for this in their accuracy. Most of the killstreaks / scorestreaks have been rebalanced from COD: AW due to the new mechanics in the game, while some of the bo3 score streaks been upgraded with new features. For example, the Mothership killstreak can be joined in by two other teammates.

Some of the perks from previous COD titles are moved to the new Specialist character system, while most bo3 mp perks are the same as in Black Ops 2. Players can expect four bo3 dlc maps to be released in 2016; all COD: BO3 DLC updates are PlayStation exclusives for one month.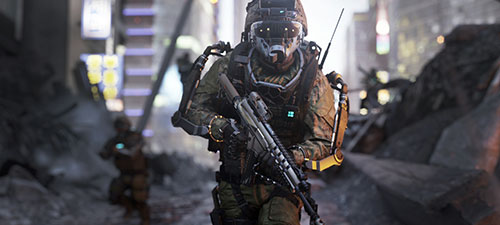 The next Call of Duty game is being developed by Sledgehammer Games, the co-developers of Modern Warfare 3. Harnessing the power of next-gen platforms, Advanced Warfare features an updated engine that brings rendering, animation, physics and audio to a whole new level.

Multiplayer in Advanced Warfare retains similarities with the previous COD titles. The powerful exoskeletons can be used by players in maps to jump to new locations or boost jump out of harm's way. The game features a new class of directed-energy weaponry to bring chaos to the battlefield and can also be used to take out Exo-Zombies.

Find out more about Advanced Warfare in the links below:



Advanced Warfare is scheduled to be released on November 4, 2014 on the PC, PlayStation 3, PlayStation 4, Xbox 360 and Xbox One.

The next COD game is called Call of Duty: Ghosts and is set to be released for the PlayStation 3, PS4, Wii U, Xbox 360 and Xbox One on 5th of November 2013. Infinity Ward, Neversoft and Raven Software, the developers of MW3, are making Ghosts this year while Treyarch is working on their next-gen Call of Duty game, which is set to be released in 2014.

Ghosts multiplayer allows players to fully customize their soldiers head, body, gear and gender. The new Create-A-Soldier system has a ghosts weapons list that features over 30 new guns, including a new weapon class called Marksman Rifle, which combines the assault and sniper rifle into one weapon. The MW3 strike packages are also back with over 20 brand new ghosts strike package killstreaks for the player to choose from - everything has been categorized into assault, support and specialist strike packages.

Perks have been overhauled in a big way with over 35 perks split into 7 categories. Infinity Ward has added the BO2 points system into to the ghosts pro perks list which allows you to spend 8 points on perks - each perk costs 1 to 5 points. For example, both the Sleight of Hand and Agility perks are two points each, but Quickdraw is one point.

COD: Ghosts will also feature dynamic maps that allow players to destroy small portions of the map to change pathways and chokepoints. The Free Fall bonus map, which comes with every pre-order of the game, is one of the best examples how ghosts multiplayer maps work. The Free Fall map takes place in a ruined skyscraper and as the match continues, the skyscraper continues to fall, which alters the paths and forces players to change their tactics.

Modern Warfare 3's last DLC, Content Collection 4: Final Assault, was released on September 6th for Xbox 360 users (Xbox LIVE) and will arrive for PS3 and PC users on October 10th. This final DLC collection brings 5 all-new Multiplayer maps:


Since this is the final DLC for MW3 and no further content releases are planned, Elite Premium membership subscriptions are no longer being sold. COD: Elite Premium members will still continue to enjoy all the DLC's, premium services and operations.

MW3's third DLC Collection, Content Collection 3: Chaos Pack, brings 4 new Special Ops Mission and 3 new Face Off maps. The DLC was released on August 8th for Xbox 360 users - PS3 and PC users got their copy on September 13th.


The new Content Collection also includes 14 new Achievements / Trophies:


Special Ops Chaos mode delivers the ultimate in arcade mayhem. Play solo, split screen or online with a friend to take out as many enemies as possible before they take you down or the clock hits zero.

The second DLC, Content Collection 2, was released on May 15th for Xbox 360 Elite Members, while PS3 Elite Members got their version on June 14th. The DLC includes 3 multiplayer maps, 2 Special Ops missions, and 2 brand new "Face Off" maps. It's the largest Call of Duty DLC to date.


The new Content Collection also includes 6 new Achievements / Trophies:


Players hungry for action will have no shortage of venues to test their Multiplayer and Special Ops skills.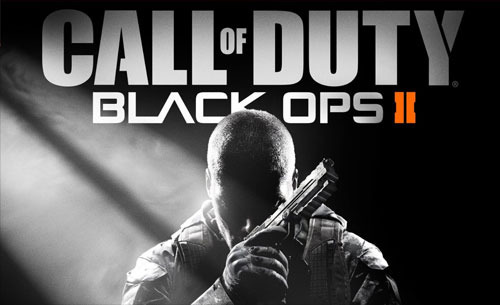 Call of Duty: Black Ops 2 is an upcoming first-person shooter developed by Treyarch and published by Activision. BO2 is the ninth main installment for the Call of Duty franchise, set for release on November 13th, 2012. The black ops 2 game will be released on the Xbox 360, PlayStation 3, Wii U, and PC.

The Zombies mode in Black Ops II will return with its own campaign and will implement the multiplayer engine, which allows for new game modes and the usage of the games multiplayer maps. The story of the game takes place across two separate arcs, one recounting events in the 1980s, and the other following characters in the year 2025. The multiplayer portion of the game will be set in 2025, which makes the black ops 2 guns futuristic, but some old guns, like the SCAR-H and VECTOR K10 are still in the game.

The new Create-A-Class uses a 10 allocation point system, which allows players to customize their class like never before. The perks in Black Ops 2 have been balanced due to this: all the pro perks have been removed from the black ops 2 perks list and moved as weapon attachments. Modern Warfare 3 veterans will also enjoy the fact that the Pointstreaks will return as "Scorestreaks". Every action you take in BO2 multiplayer rewards you with points that can be used to deploy any of the 22 different black ops 2 scorestreaks, many of which are upgraded versions of their MW3 counterparts.

The game is to feature 14 multiplayer maps and future black ops 2 maps will be available as DLC. All Black Ops II pre-orders will get the NukeTown 2025 multiplayer map as a bonus. There will be 3 special editions of BO2 available for Xbox 360 and PS3 players: Hardened Edition and Care Package Edition. PC players will get a special Digital Deluxe Edition for the first time in Call of Duty history.

The first MW3 Content Collection is now available on Xbox 360, PlayStation 3 and PC. It basically contains Content Pack 1, 2, and 3, which include the following new multiplayer maps:


The new Content Collection also includes 6 new Achievements / Trophies:


Modern Warfare 3's first downloadable DLC offers a range of combat and co-op the likes of which has never been seen before.

Activision's Call of Duty Elite service has had a rocky start and is still plagued with service problems. Elite's login systems were initially suffering from too many simultaneous login attempts, but after the problem was fixed, the greater than expected demand has been crashing the servers since then.

Beachhead Studio, the creator of Elite, thought that most of the players were going to use the PC interface, but instead 80-90% of the players are using the console interface. Since only the PC interface was beta tested and optimized, the console interface is causing a huge load on the servers.

Activision has been limiting access to the Elite service as it works to build more server capacity. According to Beachhead's VP of Production, Daniel Suarez, less than 10% of the players have actually gotten access to the service, but they hope to have everything working soon. The new Ghosts Elite, which is to be released in 2014, will be better optimized to handle such loads.Daniel Suarez: "December 1st is the goal that we'll have everything up and running"Premium members of CoD Elite will automatically receive a 1 month extension on their subscription due to the service problems.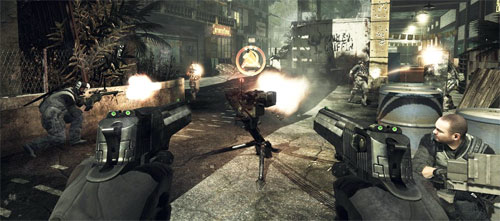 Activision has announced that Call of Duty: Modern Warfare 3 has grossed $775 million within its first five days on sale worldwide, topping Black Ops' $650 million debut. MW3 shattered theatrical box office, book and video game sales records. It's the best-selling video game launch of all time in the top-five USA shops: Amazon.com, Best Buy, GameStop, Target and Walmart."Life-to-date retail sales for the Call of Duty franchise have exceeded $6 billion worldwide, which makes Call of Duty one of the most valuable entertainment properties in the world. We expect continued sales momentum, as reviews and audience enthusiasm suggest that this is the best Call of Duty game that we have ever made."MW3's online component also posted new records. Microsoft announced that more than 7 million multiplayer hours were logged playing Modern Warfare 3 by the end of launch day, which is a 19% increase over last year's Call of Duty: Black Ops. The game also set a new record for concurrent players on Xbox LIVE with 3.3 million simultaneous users - in comparison, Black Ops had 2.6 million gamers playing the game on launch day.

Sony also announced that MW3 set a new record for the number of concurrent gamers playing a Call of Duty game on the PlayStation Network.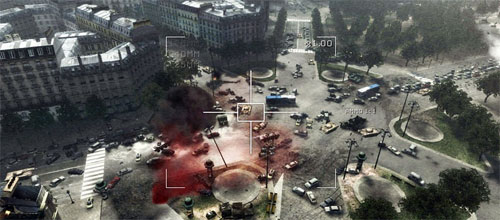 Last year Call of Duty: Black Ops sold 5.6 million copies in 24 hours and set a new record for day one sales. If you thought that Modern Warfare 3 couldn't top that this year, think again. Activision has announced that MW3 has become the biggest entertainment launch ever by selling more than 6.5 million units in the USA and UK within its first 24 hours of availability.

MW3 generated more than $400 million in day-one revenue in the USA and UK alone. The previous record holder, Call of Duty: Black Ops, generated $360 million in sales on its first day."Other than Call of Duty, there has never been another entertainment franchise that has set opening day records three years in a row. Life-to-date sales for the Call of Duty franchise exceed worldwide theatrical box office for Star Wars and Lord of the Rings, two of the most successful entertainment franchises of all time."Microsoft has also announced that MW3 set a new record for the most players using Xbox Live at one time following the launch of the game.