Call of Duty: Advanced Warfare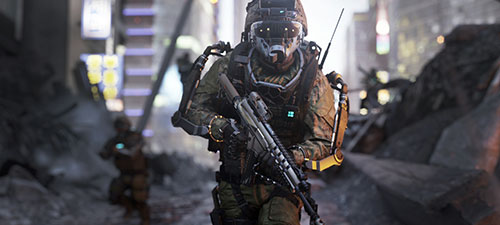 The next Call of Duty game is being developed by Sledgehammer Games, the co-developers of Modern Warfare 3. Harnessing the power of next-gen platforms, Advanced Warfare features an updated engine that brings rendering, animation, physics and audio to a whole new level.

Multiplayer in Advanced Warfare retains similarities with the previous COD titles. The powerful exoskeletons can be used by players in maps to jump to new locations or boost jump out of harm's way. The game features a new class of directed-energy weaponry to bring chaos to the battlefield and can also be used to take out Exo-Zombies.

Find out more about Advanced Warfare in the links below:



Advanced Warfare is scheduled to be released on November 4, 2014 on the PC, PlayStation 3, PlayStation 4, Xbox 360 and Xbox One.