Modern Warfare 3 Breaking Pre-Order Records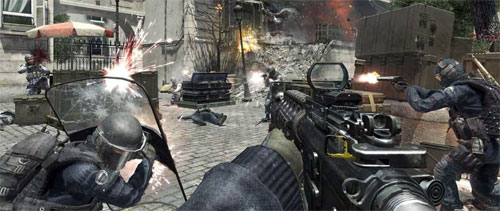 Call of Duty: Black Ops, like its predecessor Modern Warfare 2, broke all pre-order records worldwide on both the Xbox 360 and PlayStation 3. With only a week left before Modern Warfare 3's release, it's already shattering the pre-order record set by Black Ops last year. Modern Warfare 3 is at 3.5 million pre-orders in the US alone; in comparison, Battlefield 3 had ~3 million pre-orders before its release last week.

The Xbox 360 has the highest number of Modern Warfare 3 pre-orders, 2.4 million, while the PlayStation 3 is at 1 million pre-orders. The total number of MW3 pre-orders on the Xbox 360 alone could pass the total number of Black Ops pre-orders last year on both the Xbox 360 and PS3. Modern Warfare 3 will become the first PlayStation 3 title to reach 1 million in pre-orders before launch - it's left to be seen if next year's Black Ops II can reach the same goal.