Call of Duty Elite FAQ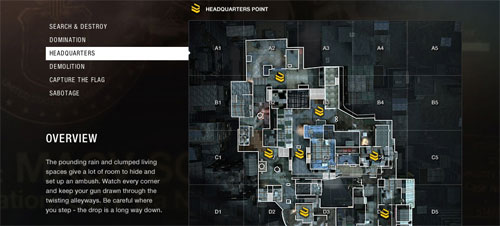 Activision has been kind enough to send a detailed FAQ regarding Call of Duty Elite. Here's a selection of Elite's free features:


Access Elite through the web as well as Elite's free custom iOS and Android applications for smartphones and tablets
Communicate any way you want across mobile, console and the web with your friends
Track and share thousands of stats with friends - k/d ratios, score-per-minute, win % and loads more, all represented in easy to understand charts and infographics
Create your own custom leaderboards to track friendly rivalries - who is moving up and down in your group of friends?
Analyze advanced heat maps detailing your match-by-match performance - where you killed or got killed, when it happened, and more
Analyze your weapons performance - which weapons you are best with in which situations
Upload and share videos of your greatest moments through our exclusive theater mode with the touch of a button
After you analyze your performance to your heart's content - Customize your loadout - search through all the weapons, attachments and perks, and push them directly into the game menu from the web or your mobile device with the touch of a button
Join dozens of groups and find other players with common interests to play with and compete against - find people who make the game the most fun for you - TDM, Lakers' fans, Weekend Warriors
Create a Clan with players who share your interests and taste for competition
Bring your Facebook friends right into the game, easily taking your existing network into the Call of Duty experience
Seamlessly be placed into Groups with those who share your affinities and interests based on your Facebook profile
Start tracking your Call of Duty career - everything you wanted to know about your performance across the franchise starting with Black Ops
And that's just the beginning. The premium membership of Call of Duty Elite, which is optional, will set a new standard for what the multiplayer and community experience for a console game can be.

Will you be charging for multiplayer?
No, we are offering players more choice and are not taking anything away from our fans. If you like playing the way you always have, with a great campaign, co-op and multiplayer experience out of the box, then you can. Additionally, many of Elite's key features that we've listed will be free to all Call of Duty players.

What about stats? Do I get free access to my stats with Elite?
Absolutely. Elite's Career section gives players an in-depth look at statistical details of their own performance and gameplay as well as that of the entire Call of Duty community, including heat maps, load-outs, stat trends, custom leaderboards, and integration of your Facebook friends. The Career section is free to all registered users.

Is there a beta? When can I try Elite for myself?
Elite will officially launch this fall with Call of Duty: Modern Warfare 3, but you can try key features earlier with our free public beta test. In order to deliver the best possible launch this fall, we need to test the service at scale and get your feedback on key features. The Beachhead team is working with Treyarch to hold a public beta this summer for Elite with the multiplayer community of Call of Duty: Black Ops. The earlier you sign up, the earlier you can play. All you need to do to sign up is register your email address and gamer tag. Sign up now at www.callofduty.com/elite.

Is Elite only for hardcore players?
Connect, Compete and Improve are universal needs regardless of skill, and Elite has been tailored for Call of Duty's diverse base of players. If you are a hardcore "Prestige" player or a casual weekend warrior, you can enjoy personalized communities, daily competition and events, community-generated video content, and a dynamic strategy guide that tracks your statistics and performance trends. Elite also will offer high-production value, original entertainment programming designed exclusively for the Call of Duty community. Different players will use Elite in different ways, but we want there to be something for everyone.

How is Elite different with Call of Duty: Modern Warfare 3?
The Beachhead team has been working closely with Infinity Ward and Sledgehammer Games to build Elite from the ground up to support Call of Duty: Modern Warfare 3. When Elite launches this November, the service will include a number of all-new features and innovations being built directly by Infinity Ward and Sledgehammer Gamesinto the new game. For example, your Elite community Group and Clan affiliations and identity will be incorporated directly into Modern Warfare 3.

When will Elite launch?
The service will launch with Call of Duty: Modern Warfare 3 this November 8th, 2011.

Why announce now if you can't show us all the Modern Warfare 3 launch features and pricing?
Elite was designed from the ground up to integrate with Call of Duty: Modern Warfare 3. Therefore, many of the services which will be a part of the premium membership will not be able to be demonstrated fully until the launch of Modern Warfare 3. The reason we launched the service ahead of that time was to invite people to participate in a public beta of the service using Black Ops, which will help to test the service at scale and fine tune it before its official release this November. The premium membership to Elite also will include many industry firsts, and will represent the ultimate Call of Duty experience.