Modern Warfare 3 Spec Ops Survival Mode Preview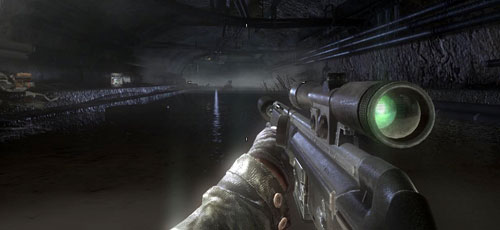 More MW3 information has been released during E3, this time related to the Spec Ops "survival mode" that was revealed a few weeks back. The Spec Ops survival mode can be played online with a friend, split-screen locally or even alone. The Spec Ops in MW3 has its own experience and level progression that's separated from the normal multiplayer experience. The goal in survival mode is to survive against the enemy as long as possible.

As you play the survival mode you earn in-game money by doing various things, mostly by killing enemies, which can then be spent at the stores between rounds. The in-game money can be shared between your co-op partner. At first you get access to the weapons store, but a few rounds later, if you survive that is, you get access to the equipment store and finally the air support store.

At the weapons store you can buy a wide arsenal of different weapons, but you can also upgrade existing weapons with scopes and other attachments. The equipment store allows you to buy frag grenades, turrets, C4, etc.

The air support store allows you to buy different air support, including an AI controlled "Delta Squad" that helps you out. At later levels you can call in a "Riot Shield Squad". The enemy waves start easy, as they only have shotguns and come in limited numbers, but after a while they get harder and harder. Later waves include attack helicopters and Juggernauts.The better you do across the waves, e.g. getting headshots, having a good accuracy rating and taking less damage, earns you more in-game money.